Gives greater meaning to the song Rocky Mountain High in Colorado. Authorities in Colorado discovered and seized 14,500 marijuana plants growing in the Pike National Forest near Deckers after a hiker reported it to police. It is believed to be the largest pot-growing operation in state history and follows the discovery of some 5,100 plants in the Pike Nat'l Forest last month. In the Denver Post.

NRA has just released the latest edition of its comprehensive Guide to the Interstate Transportation of Firearms.
If you were wondering why Remington would recall their entire line of .17 HMR Model 597 rifles just take a look at these photos which show a magazine and cases fired from a .17 HMR Model 597. This type of damage was not uncommon. It was cheaper to take them all back.

Cracked Remington 597 magazine



Blown out case head.



Split Case
Firearms Blog

This guy ain't no Texan, must have been from somewhere else. If he is God help us.  RANDOLPH – A Texas man who fell and slightly injured himself while hiking in the Crescent Range yesterday was told by would-be rescuers that they would not be sending a helicopter up the mountain to fly him off the trail. Read more
This reminds me of a guy from the city who moved next to a farm, then sued the farmer to get rid of his live stock because he did not like the smell. There was such and outcry from the town,  if you contact them to move there they will send you a scratch and sniff card of what it will probably smell like. If you do not like it they tell you not to move there because that is how the towns folk make a living.
Metacon Gun Club in Connecticut was sued by homeowners in the area who bought houses next to a shooting range and then became upset that a shooting was next to their houses.  under the Resource Conservation and Recovery Act (RCRA). RCRA applies to "discarded" material that is classified as hazardous waste. Plaintiffs' theory was that this applied to lead bullets and shot on the ground and in the backstops.
The Second Circuit affirmed the district court, which agreed with the EPA that the discharge of projectiles is part of their normal use, and firing them does not "discard" them within meaning of the law. It also affirmed a finding that the plaintiffs had failed to make out a case under the Clean Water Act. It is a simple rule. If you move next to a shooting range it is going to be loud. If you move next to a farm it is going to smell, if you move next to race track it is going to be loud and smell like like exaust fumes. Just like if you move next to the water it is going to be wet.  So our recomendation is move where these places are not.
By Steven L. Doran
I was asked in an email if shaving in the field was necessary?  I have been back and forth about shaving in the field but now do it regularly. I will   give you the pros and cons as I see them. Then you decide.  But either way you will learn how to get a great shave like your Dad should have taught you.   Read more
Brad Coors, Chairman of the Colorado Wildlife Commission, says this year's abundant wild food sources hasn't deterred bears from coming into residential and urban areas, prompting wildlife officials to remove 25 problem bears. There have been hundreds of reports, a fatality, mauling and dozens of break-ins. The Denver Post.
Now that Obama has been elected, and the liberal Democrat-majority Congress  Senator Frank Lautenberg (NJ) has the 2nd Amendment in his cross hairs. His latest idea? Grant un-Constitutional powers to Attorney General Eric Holder, giving Holder the authority to ban gun sales to  U.S. citizens on a FBI terrorist "watch list." Even the FBI does not like the idea. Read more
People do not like being attacked by bears. With the number of bear/human encounters continuing to rise in New Jersey this summer, bear hunting in The Garden State is poised to become an issue during this year's gubernatorial campaign. Current Gov. Jon Corzine has continually favored non-lethal management, while his opponents in the race favor instituting hunting seasons. The Express-Times.
August 23, 2009 9:50 PM EDT
I have never been a big fish eater unless I was cooking it right from the lake or river,  or for my friend Scott, who we all believe will turn into Mr. Limpet eventually he eats so much (For you young readers Mr. Limpet was a comedy in the 60′s about a man who turned into a fish)  but it has never been something that I ate on a regular basis. Read more
Today's Hunters Face A 'Growing' Problem
As hunters prepare to head to the back country for early season big-game scouting, authorities in an increasing number of popular hunting locales are warning sportsmen about the likelihood for confrontations with armed and ruthless marijuana growers on public lands. You'll also read about an Ohio eagle with a bad grip, and an Alaskan fishing guide with excellent reflexes.
Going To Pot
It's a disturbing sign of our times, but more and more hunters in virtually every region of rural American may potentially stumble upon clandestine drug-making and marijuana-growing operations these days.
With the California Zone A deer season opening August 15, hunters there were being warned to be especially vigilant when in remote areas of the Mendocino National Forest, a region notorious for illegal pot-growing plantations. It is also an area where armed confrontations have occurred between growers and unsuspecting deer hunters in the past.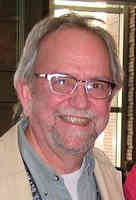 J.R. Absher
The previous week, deputies with the Glenn County Sheriff's Department and U.S. Forest Service personnel removed 15,521 marijuana plants with an estimated street value of $62 million from the Elk Creek area of the Mendocino NF.
No one was apprehended, but authorities also dismantled two separate camps and an extensive irrigation system.
In recent years, the Office of National Drug Control Policy (ONDCP) has stressed that illegal cultivation on public land has grown to highly problematic levels in many areas. The operations are often run by Mexican drug cartels and guarded by heavily armed members of U.S.-based street gangs and illegal Mexican nationals.
An ONDCP spokesman said violent Mexican drug cartels construct, operate and manage 80- to 90 percent of all U.S.-based marijuana plantations — most of which are located in Arizona, California, Hawaii, Kentucky, Oregon, Tennessee, Washington, and West Virginia.
Simply, there are some real bad guys out in the mountains and woods these days.
Authorities agree that hunters should avoid contact with the individuals at these remote camps at all costs. Instead, they should obtain a GPS reading of the location, if possible, then immediately retrace their route away from the area and contact law enforcement to make a report.
Additionally, hunters should also report anything they see that might be associated with marijuana growing operations, such as PVC drip lines, brush piles placed in long rows, empty fertilizer bags or garbage.
Bond Line of Derringers, top of page,  and a Bond Arms Survival Kit we made up at our readers request. See video at the bottom of the page.
By Steven L. Doran
I became acquainted with the Bond when I saw one in the gun store a few years ago. Then I began to receive emails from readers across the country telling me about their Bond and how much they liked it. I thought I should give it a try. Read more
In his blog, travel expert Arthur Frommer recently wrote, "I will not personally travel in a state where civilians carry loaded weapons onto the sidewalks and as a means of political protest." The post came after President Obama conducted a town hall meeting in Phoenix on health-care reform.
Mr. Frommer, do you think we really care if you come to the State of Arizona.  Please do us a favor and never, ever darken our doorstep.  Please feel free to tell any of your friends or readers who think like you do that we in the state of Arizona would like them to stay home or go someplace else on vacation. Read more
by Steven L. Doran
You are lost and you are limited on supplies, maybe you do not even have any, and a storm is coming.
Most people  never have to deal with life-or-death dilemmas of a true survival situation.  Everyday situations can be every bit as stressful if you are  not accustomed to dealing with it. Then when disaster strikes on the trail or in life you just fall apart.  Learning how to remain calm in times of stress or disaster will not only make things go more smoothly,  over time, things will only get better in your life. Read more